Smoke & Mirror Radio – Studio 1
Hosted by Cheyenne, Chuck, Linda, Alysa Vasseur, David Murphy & Lance Graham
---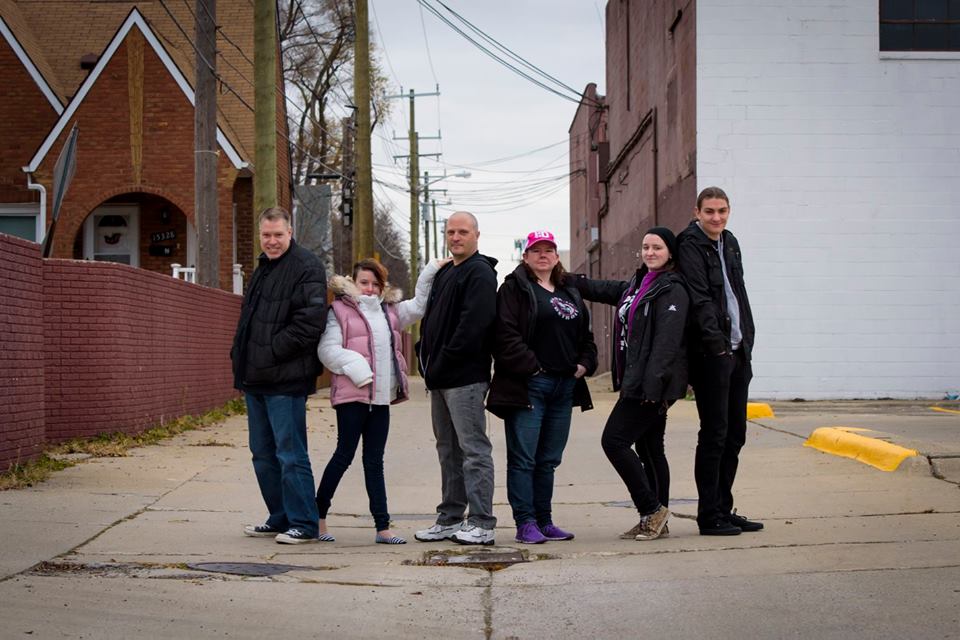 The Hosts:
Cheyenne is your typical teenage girl. She spends countless hours with cell phone in hand, plugging away on social media. The difference, however, is she uses that time to network with anyone and everyone in the music industry, both local and national, to score interviews with musicians and bands. She started Smoke & Mirror Interviews at the age of 17 as a way to overcome social anxiety, and is working hard to expand the company and establish the brand name. Now offering recording, booking, and artist management, Smoke and Mirror is gaining recognition across the country.
Chuck is your typical dad, if 'typical' means hauling kids to concerts, playing in bands, and taking your kids to the tattoo shop! He works hard, and plays hard, and finds a way to have fun no matter what he is doing. Dad to Cheyenne and Alysa, and husband to Linda (21+ years), he uses his years of experience and education to help guide Smoke and Mirror in a (hopefully) positive direction.
David is the show 'nerd', since he handles all of the technical stuff. He runs the board, plays the tunes, and occasionally offers his thoughts and opinions on things. David has a lot going on. He's in a band, works, and is a full time architecture student at LTU when he's not recording at the Smoke and Mirror Studio or running camera for interviews. Oh, and he happens to be Chey's fiancé.
Lance is a graduate of Specs Howard, and possibly the only one on the show that actually knows what he's doing. He once had his own terrestrial radio show at Lansing Community College, and he's made the rounds on Detroit's internet radio scene. After meeting Cheyenne, he invited her and Chuck to sit in (and eventually join) the Lance J. Graham Show for a while. When that show dissolved, Smoke and Mirror started at Cave. After sitting in on one show, it didn't take Lance long to realize this was where he belonged! A welcomed addition to the family!
The Part-timers…
Linda is literally the company 'mom'. She's Cheyenne and Alysa's mom, Chuck's wife, and one of the driving forces behind Smoke and Mirror. She handles booking, band management, chauffer and chef duties, and stops by the radio studio whenever she can to help out..
Alysa is Chey's little sister, but she carries a big personality. At the tender age of 10, she is already a music veteran. She's been in music videos, performed on stage numerous times (including at Dirtfest 2015), and she absolutely loves music! She helps with booking (yes, really), too, and does it all before bedtime!

Save
Save
---
In: All